"
Max and his staff are friendly and willing to go above and beyond to help their customers. They handled all our belongings with care. Max and Co are punctual and were very honest to deal with.
Facebook, Steve Giddens
"
An honest, reliable, and hardworking team who have helped us move twice now. Wouldn't hesitate to recommend them to anyone!
Facebook, Em Lee
"
I can't recommend MAX & CO. enough!!!! I was left stranded and desperate when another removalist company didn't show up for my scheduled removal. Max & Co came to my rescue despite it being a Saturday morning and did everything they could to get me moved that day! They are experienced, dependable and extremely efficient. I will never use another company after my experience with them!!! Thanks Max & Co.
Facebook, Erin Branca Fitzgerald
"
Max and the team are wonderful - so caring and considerate of your belongings
Facebook, Liz Ohl
"
Max and his crew are true champions. So professional,friendly and fantastic at what they do. So glad our neighbour recommended Max and Co when he moved. I will certainly be recommending and passing on this great team to others who hate moving like I do. They even put my girls beds together! So glad I got 4 guys to do the move because I had plenty of time to pick up the girls from school. So much easier to have more guys to do a move, saves time, money and backpain for all! Thank you Max so glad I used your wonderful team today.
Facebook, Sharon Eldawltly
"
I've had the opportunity to use Max and his team for two house moves in the last year.
Best removalist I have ever used (unfortunately there's been a few!)
So polite, helpful, careful and timely. On both occasions Max went above and beyond, carrying a horrifically heavy treadmill up and over a fence, and even putting beds together for me, when I'd just run out of steam to do it myself.
I can't recommend Max and his team (Pasquale)enough; young, fit, able guys with a ready smile and 'nothing is too much trouble' attitude. As a single mum, you took the overwhelm out of both moves, and that meant the world! Many thanks, Clare (Banora Point)
Facebook, Clare Smith
"
Today Max & Gabriel moved my belongings from Pottsville to Nerang. They confirmed my booking the night before and turned up on time. It was an easy and stress-free move and you couldn't meet two nicer and polite guys. I would certainly recommend them to anyone wanting a removalist. Thanks Max & Co
Facebook, Nicole Renae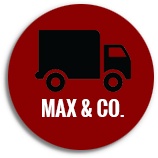 You can be confident your furniture & belongings will be transported carefully and respectfully. Our well-mannered & efficient workers treat them as if they were our own and will always greet you with a smile no matter how challenging your move is ...
Our Promise is to make one of the challenging days a Breeze.
Our Contacts
77/1 Warbler Parade
Varsity Lakes 4227
Gold Coast
Phone:
0457 071 344
Email: